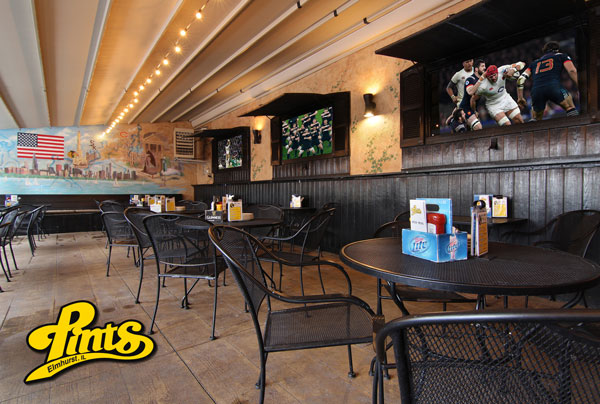 Pints Becomes the Official Rugby Headquarters in Elmhurst
Pints becomes the official rugby headquarters in Elmhurst to provide all rugby families, fans and enthusiasts the opportunity to view televised matches in a great, family-friendly environment. Showing their support not only for Elmhurst Rugby Club, but the sport we love so much, Pints is truly a remarkable partner in our Elmhurst Community.
Pints Elmhurst is a family freindly, neighborhood Sports Pub and Restaurant that features gourmet burgers, sandwiches, salads and tasty appetizers all served by a friendly, attentive staff. Serving over 20 craft brews on tap and 50 more bottles, Pints is the ideal local pub to enjoy a bevarage not available elsewhere.
Community Partners
Business and Strategic
We are searching for a select group of business and strategic partners interested in growing Elmhurst Rugby. Partners sought include corporate sponsors seeking a strong return on investment and strategic partners whose brand aligns well with mission and philosophy of Elmhurst Rugby. CONTACT US to get started.
Join our Community Team --